ABOUT
NISHIDA TEKKO
CORPORATION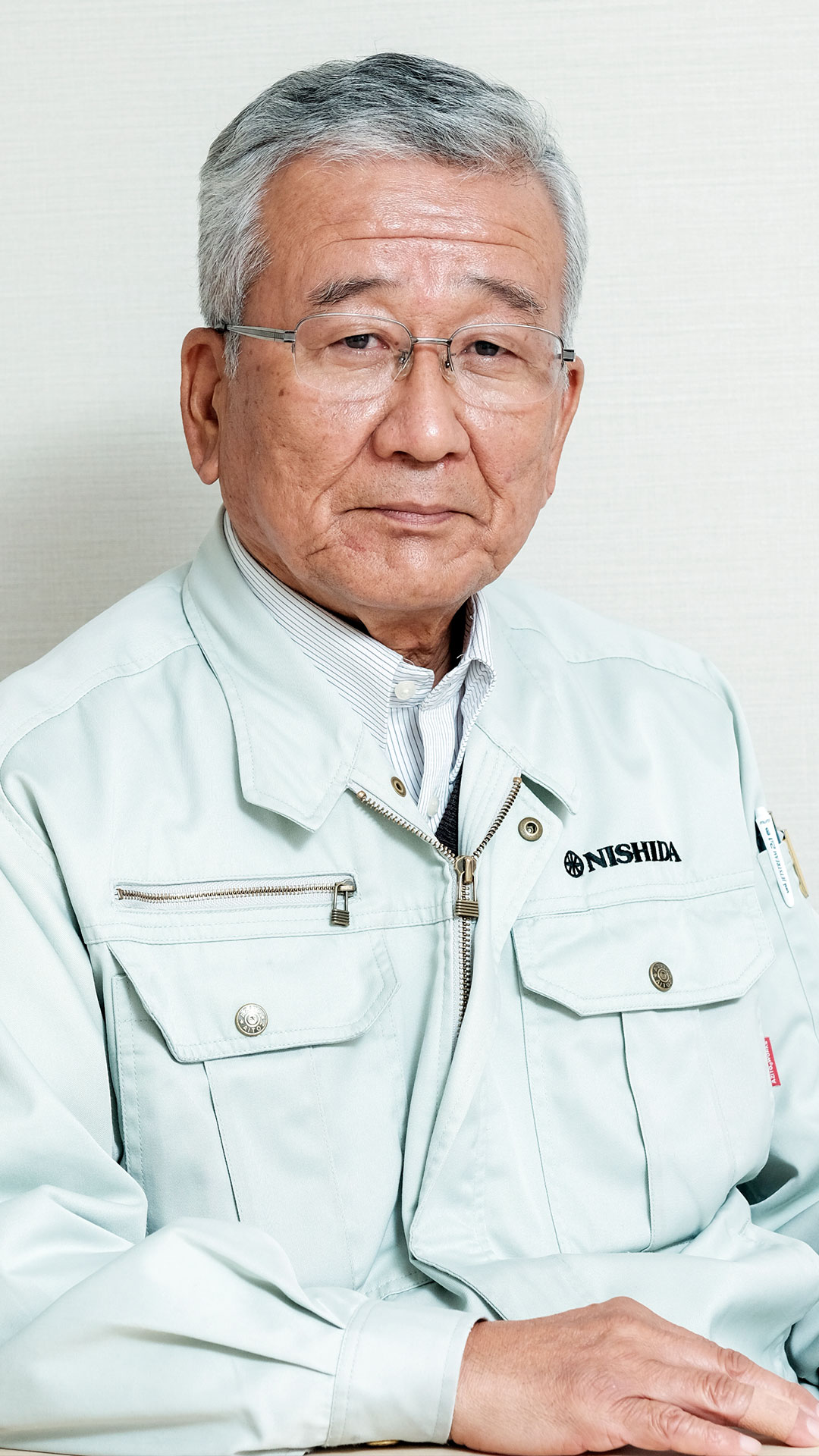 MESSAGE
Message from the President
Since its establishment in 1946, NISHIDA TEKKO has been engaged in flood control and irrigation projects, always with a focus on water, the source of all things and the precious natural resource that we use every day.
To that end, we continue to act according to our corporate philosophy, aiming for our people, products, and everything we do to be first-class. Today, in an age when everything is changing at an ever-increasing pace, we will continue to challenge ourselves, encouraged by the people who support our company in its endeavors in new projects and new fields.
At NISHIDA TEKKO, as we work towards our 100th anniversary, we will strive to continue to be the company of choice for customers and communities, with the technologies we have cultivated in the water industry.
President Kenji Obuchi

COMPANY
Corporate Philosophy
Our corporate philosophy is to aim for everything we do to be first-class.
The products we produce at NISHIDA TEKKO are essential for social infrastructure.
Based on our mission to eliminate flood damage from the world, all of our products must be perfect.
With this feeling of responsibility, each and every one of our employees must aim to be first-class in what they do.
We will continue to grow every day to be a company that continues to be trusted by everyone.
ABOUT
Company Profile
Company Name

NISHIDA TEKKO CORPORATION

Established

November 8, 1946

Capital Stock

50 million yen

Location

〒869-0494
4541 Matsuyamamachi, Uto, Kumamoto Prefecture

Employees

209 people (as of Jan 2020)

Business Details

Design, manufacture, construction, and maintenance of floodgates for dams and rivers
Design, manufacture, construction, and maintenance of disaster prevention equipment to protect the land from tsunamis and storm surges
Design and construction of remote-control installations for disaster prevention equipment that uses an advanced disaster protection information network

Office

Headquarters: Uto, Kumamoto Prefecture Factories: Uto, Kumamoto Prefecture / Tomakomai, Hokkaido
Branches: 4 locations (Sapporo, Sendai, Kanto, Osaka)
Sales offices: 4 locations (Niigata, Nagoya, Chu-Shikoku, Fukuoka)
Branch office: 1 location (Yamaguchi)
Offce list

Main Business Partners

Ministry of Land, Infrastructure, Transport and Tourism, Ministry of Agriculture, Forestry and Fisheries, and local governments
Land improvement districts, public corporations, private corporations, and electric power companies

Affiliated Organizations

Japan Association of Dam and Weir Equipment Engineering
Japan Association of Agricultural Engineering Enterprises
Japan Construction Machinery and Construction Association
HISTORY
– Company History –
1946

NISHIDA TEKKOJO established Shiranuhimachi, Uto, Kumamoto Prefecture
Manufacturing and selling a general lineup of TEKKO agricultural equipment
1949

Restructured into limited partnership NISHIDA TEKKOJO
1958

Restructured into NISHIDA TEKKO Co., Ltd.
1960

Relocated to Uto City, Kumamoto Prefecture to expand production
1963

Constructed can factory, machine factory, office, and warehouse, fully relocated from the old factory and began operations.
1971

Opened Shikoku sales office in Kochi City
1972

Opened Osaka sales office and factory in Osaka City
1973

Osaka sales office promoted to Osaka branch
Opened Sapporo sales office in Sapporo City
1974

Opened Hiroshima branch office in Hiroshima City
1975

Opened Sendai sales office in Sendai City
1977

Opened Fukuoka sales office in Fukuoka City
1978

Opened Tokyo office in Shimbashi, Tokyo
1982

Tokyo office promoted to Tokyo branch
1987

Opened Nagoya branch office in Nagoya City
1988

Completed the Hokkaido factory in Tomakomai City, Hokkaido, and began operations.
1989

Opened Morioka branch office in Morioka City
1991

Sapporo sales office promoted to Sapporo branch
1999

Opened Yamaguchi branch office in Shunan City, Yamaguchi Prefecture
2000

Opened Niigata sales office in Niigata City
2004

Inherited floodgate-related projects from SAKAI INDUSTRIAL CO., LTD.
2005

Osaka sales office promoted to Osaka branch
Inherited floodgate-related projects from Sumitomo Heavy Industries, Ltd.
2006

Opened Kanto branch in Soka City, Saitama Prefecture
Sendai sales office promoted to Sendai branch
Inherited floodgate-related projects from KOMAI TEKKO Inc.
2012

On December 27, the current Representative Director, Kenji Obuchi, assumed office
2018

Hiroshima and Shikoku sales offices consolidated into the Chu-Shikoku sales office