Remote Control Equipment
Remote control equipment
In order to protect areas from sudden tsunamis, storm surge disasters, and flood damage, a management system must be established that can reliably operate floodgates and flood barriers.
NISHIDA TEKKO performs automatic closing operations based on tsunami information sent by the government and measured data from seismometers. We provide "Sluice Gate / Floodwall gates Remote Monitoring Operation Control Equipment" that can be opened / closed by remote control in an emergency and closing Sluice gates / floodwall gate safely, quickly and reliability
詳細クリック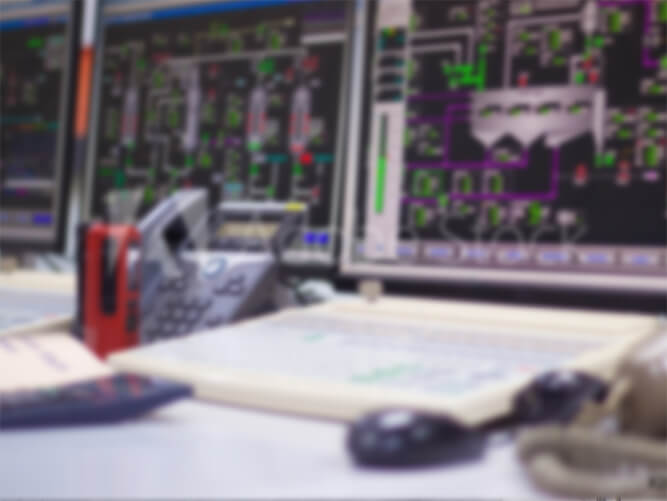 Equipment Features

・Conforms with System Level 6 (automatic operation) in the "Floodgate and Flood Barrier Management System Guidelines for Tsunami and Storm Surge Countermeasures" (Ministry of Land, Infrastructure, Transport and Tourism)
・At NISHIDA TEKKO, we provide reliable remote monitoring and control equipment essential for ensuring the safety of the local community by appropriately evaluating the performance of existing floodgates and flood barriers.
・With regards to drainage basin information, facility conditions, and camera images, we will propose a display method that is appropriate for the arrangement of existing facilities, and implement high operability through centralized management.
Equipment Features

・We will monitor facility status remotely by checking monitoring screens of multiple facilities within the drainage basin.
・Using the water level history, operation history, fault history and trend graph indications of each facility, it is possible to operate reliably while reducing the burden on operators.
・It automatically closes down gates and barriers based on seismometer measurements and information obtained from J-ALERT and river information systems.
Installation Record
Most of our deliveries are ordered to include installation of the machinery (*steel structure construction, machine apparatus installation).
* Indicates the type of constructions requiring a license under the Construction Industry Act.
■ Construction record of equipment for floodgate and flood barrier emergency automatic closure in response to tsunamis

Kushiro Development and Construction Department, Hokkaido Regional Development Bureau, Ministry of Land, Infrastructure, Transport and Tourism
Obihiro Development and Construction Department, Hokkaido Regional Development Bureau, Ministry of Land, Infrastructure, Transport and Tourism
Otaru Development and Construction Department, Hokkaido Regional Development Bureau, Ministry of Land, Infrastructure, Transport and Tourism
Hakodate Development and Construction Department, Hokkaido Regional Development Bureau, Ministry of Land, Infrastructure, Transport and Tourism
Kisogawa Downstream River Office, Chubu Regional Development Bureau, Ministry of Land, Infrastructure, Transport and Tourism (*the work was awarded by office director)
Numazu Office of River and National Highway, Chubu Regional Development Bureau, Ministry of Land, Infrastructure, Transport and Tourism
■ Construction record of floodgate and flood barrier remote monitoring and control equipment

Remote monitoring facilities (offices and branch offices) 52 locations
Remotely monitored and controlled floodgate and sluice gate facilities 231 locations